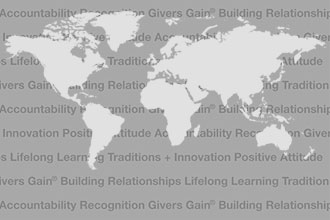 This user has not added any information to their profile yet.
Law Office of Robert J. Smith
201 East 28th Street
#2G
New York, NY 10016
Common Name, Exceptional Service
I am happy to have been a member of BNI Chapter 7 for 15 years, and served as President of the Chapter in 2009-10. I received a B.A. in Political Science from the University of Pennsylvania in 1980 and a J.D. from New York Law School in 1983. I have been admitted to practice in New York State and the United States District Court (Southern & Eastern Districts of New York) since 1984. I opened my own practice in June 1993. Since that time, I have provided representation to hundreds of sellers, purchasers and renters of homes, condominium units, cooperative apartment units and commercial property in Manhattan and the surrounding counties.

I am a member of the New York City Bar Association, where I served for seven years as a member of the Cooperative & Condominium Law Committee and for two years as a member of the Real Property Law Committee. I was the Chair of a subcommittee that recently revised the standard form condominium contract and is working on the revision of the standard form coop contract. I am a member of the New York State Bar Association's (NYSBA) Real Property Law Section, and serve as a member of the NYSBA's Committee on Condominiums and Cooperatives. I have served as an Arbitrator in Small Claims Court in Manhattan and am a member of the Association of Arbitrators. I am a member of the National Association of Divorce Professionals.

I live in Manhattan and have been happily married for 39 years. My wife Wendy Cohen and I both ran the New York Marathon in 2007, 2008 and 2010 (she has run it 10 times!). We have two fabulous children, Alex, 35 and Sarah, 30. I am an avid, though mediocre, golfer and softball player, and have recently become obsessed with pickleball.